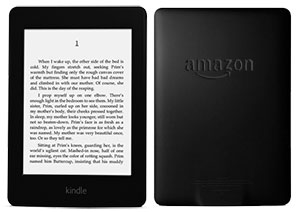 Buying all new Kindle Paperwhite in Singapore.
Amazon has finally announced the new Kindle Paperwhite, second-generation Kindle Paperwhite (the 6th version of Kindle e-ink reader) on its website yesterday.  It is now open for pre-order and scheduled to begin shipping 30 September 2013.   Amazon won't be reinventing the wheel with its next traditional e-reader. Instead, the new Kindle Paperwhite features more iterative improvements with new display technology, improved lighting and better screen touch response.  Most of the specifications of new Kindle Paperwhite remains the same, the size is the same as the old model and the storage capacity is still 2G, there is no mention about text to voice feature or audio book as in Kindle Touch.
Amazon new Kindle Paperwhite selling at US$119, click here to find out more.
Highlight of the new Kindle Paperwhite's features are listed as follows:
Amazon All New Kindle Paperwhite Video Presentation:
New display technology with higher contrast—new Kindle Paperwhite's display is the most advanced e-reader display ever constructed. Higher contrast and better reflectivity provides whiter white's background and blacker black's text.  The pages are virtually indistinguishable from a physical book. You won't find this level of contrast with any other e-reader display.
Next generation built-in light—new Kindle Paperwhite guides light toward the surface of the display so you can read comfortably with less eyestrain.
New, 25% faster processor—Books open and pages turn faster for a seamless reading experience.
New touch technology—19% tighter touch grid makes new Kindle Paperwhite respond even more accurately to the smallest touches, while still avoiding accidental page turns.
New Kindle Page Flip—Skim page-by-page, scan by chapter, or skip to the end of your book, all without losing your place. For instance, it's now easy to quickly flip back and forth to that map of Beyond the Wall in A Dance With Dragons.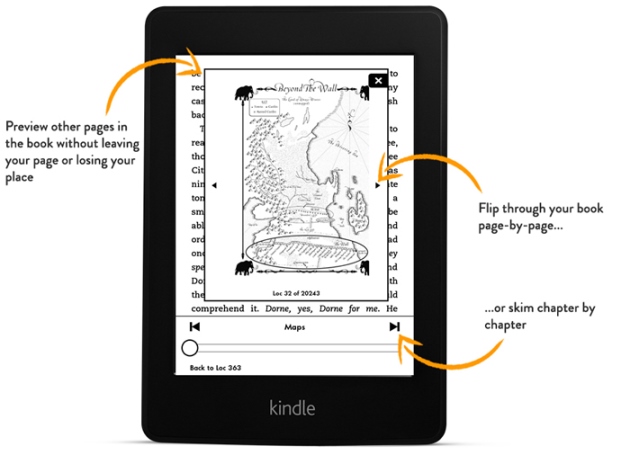 New Goodreads Integration—Combines the world's largest e-reading community and the world's largest community of book lovers (Goodreads.com, acquired by Amazon in March 2013).  Join over 20 million other readers and see what your friends are reading, share highlights, and rate the books you read with Goodreads on Kindle, available exclusively from Amazon.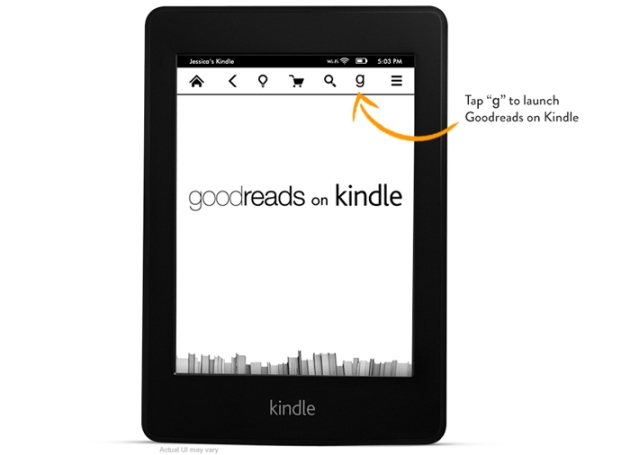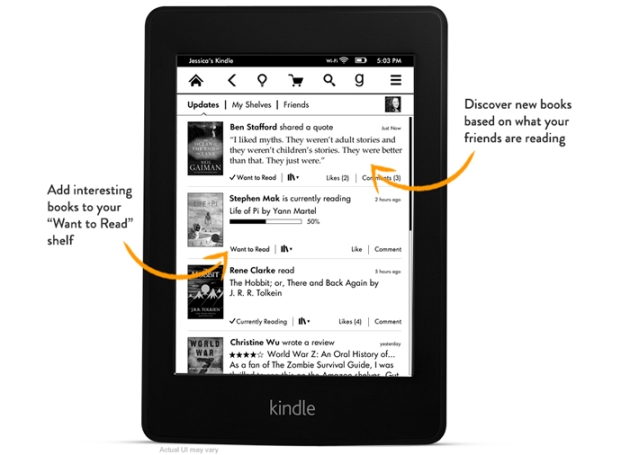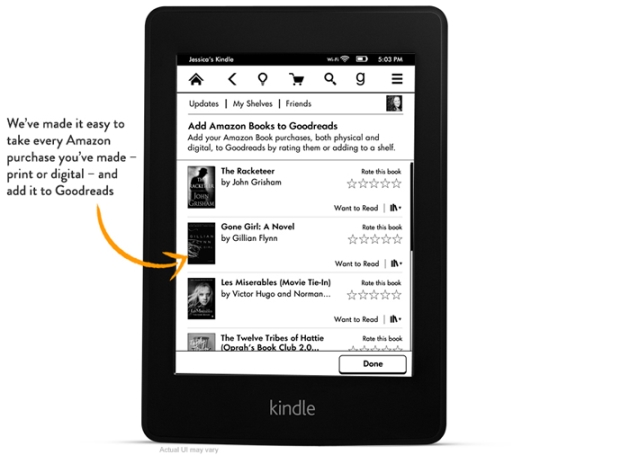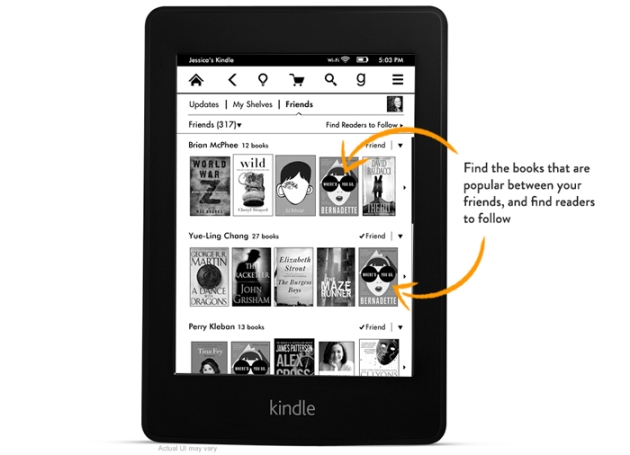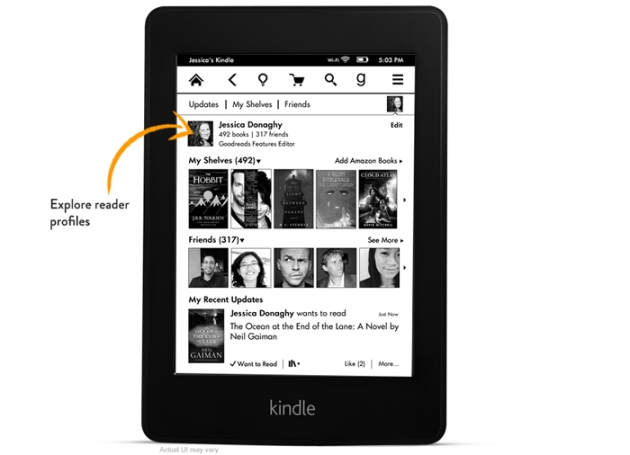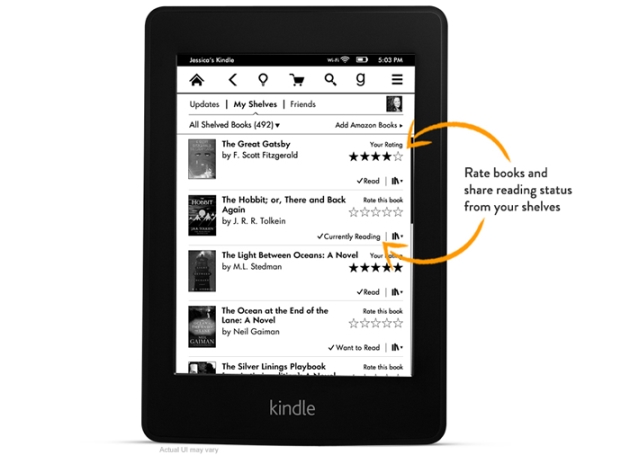 New Vocabulary Builder—Compiles words you look up in the dictionary into an easy-to-access list in new Kindle Paperwhite. Use these lists to quiz yourself with flashcards and instantly see words in context.
New Smart Lookup— New Kindle Paperwhite integrates a full dictionary definition with other reference information about a word, character, topic or book via X-Ray and Wikipedia. For example, using an ordinary dictionary to look up "credit default swaps" in Michael Lewis' The Big Short would give the individual definitions of "credit," "default" and "swaps." Smart Lookup recognizes this is an important topic and phrase in the book, and gives you the correct definition of "credit default swaps" via X-Ray.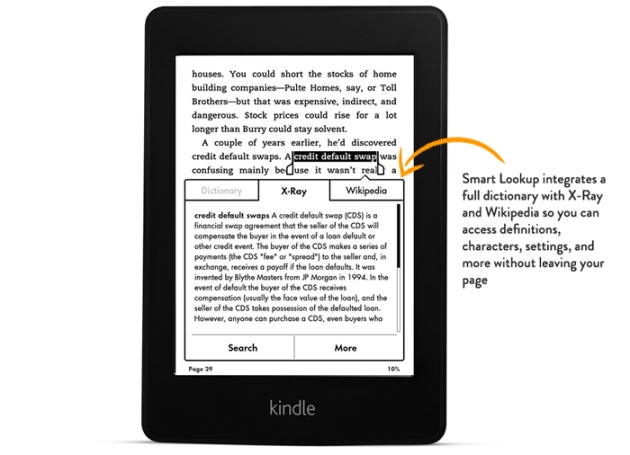 Above are just the brief highlight of new Kindle Paperwhite features.  Again, the Amazon new Kindle Paperwhite selling at US$119, click here to find out more.
If you want to know how to buy the Amazon all new Kindle Paperwhite in Singapore, read this tutorial.
If you find this post interesting, feel free to share it.