What is Amazon Prime Free Trial Account?
Basically, Amazon Prime Free Trial account is same like a regular Amazon account but enhanced with the following privileges:
1. FREE TWO DAYS Express shipping within US on millions of products.
2. No minimum order size.
3. Unlimited access to thousands of movies and TV shows streaming via Prime Instant Video.
4. FREE borrowing of Kindle book each month from the Kindle Owners' Lending Library.
5. FREE access to thousands of music via Amazon Prime Music.
If you are new to Amazon or you would like to open another Amazon account. You may consider to sign-up the Amazon Prime Free Trial account to take advantage of the first two privileges mentioned above.  It is great for shorten the delivery time of the items you purchased from Amazon.  The Amazon Prime Free Trial is FREE for 30-Day when you sign-up, after the 30 days trial period, you will be automatically charged for US$79 US$99 a year to maintain these privileges.  However, you can disable Amazon Prime automatic upgrade if you do not want to continue with Amazon Prime after 30 days.  Below is the tutorial showing you how to sign-up an Amazon Prime Free Trial account and how to disable the automatic upgrade.
Update (2015): Before you proceeding to get Amazon Prime Free Trial, we recommend you to read this updated post about Amazon Prime Membership.  You can still get the Amazon Prime Free Trial and enjoy the 30-Day free trial.
1. This is the Amazon Prime Free Trial main page.  Click on "Start Your 30-Day Free Trial".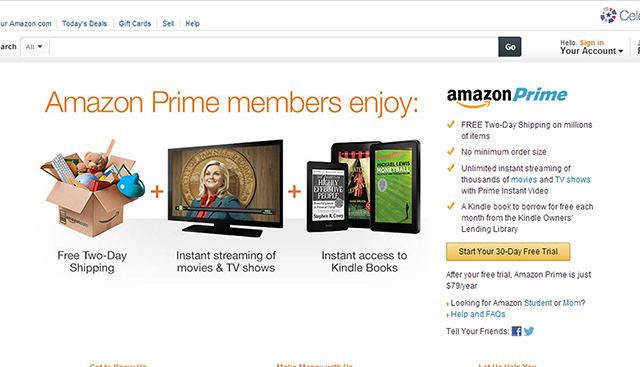 2. Enter your email address and select "No, I am a New Customer".  Click on "Sign in using our secure server".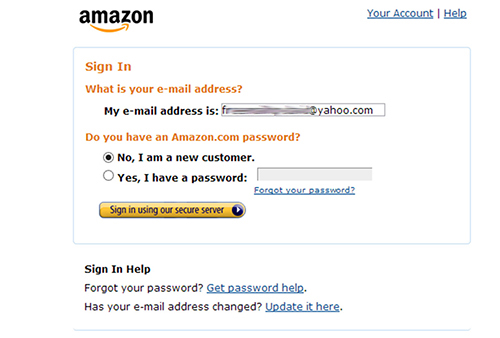 3. Enter requested information, phone number is optional.  Click on "Create account".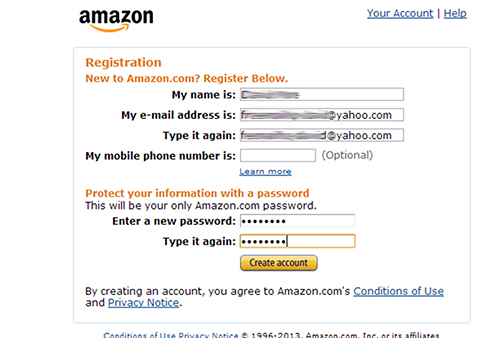 4. Enter you credit card details and billing address, phone number is a must.  Click on "Start my free trial".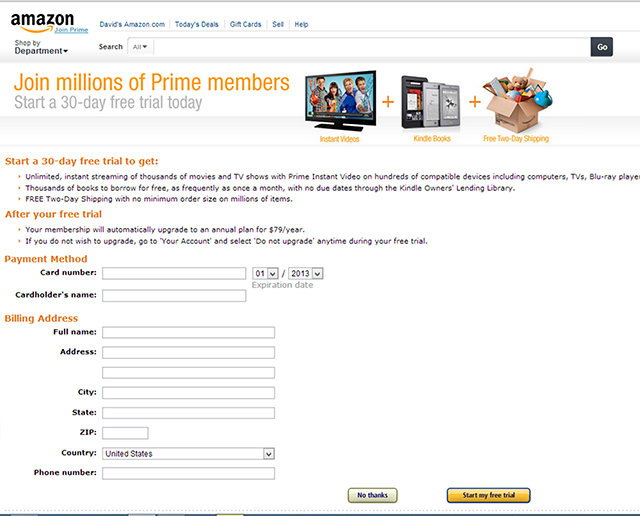 5. Signing up the Amazon Prime Free Trial account is that simple and you are ready to shop on Amazon.  If you want to disable the automatic upgrade feature, continue the following steps.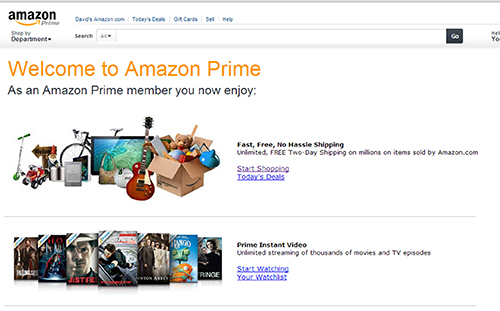 6. From the drop down menu located at the top right corner, select "Your Account".  Click on "Manage Prime Membership" at Settings.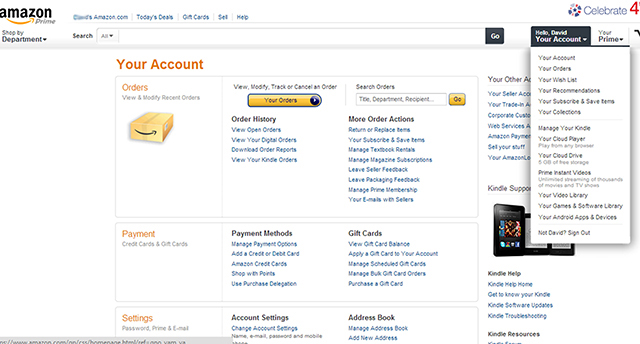 7. Click on "Do not upgrade".


8. A pop-up window ask you to confirm your action.  Click on "Turn off auto upgrade".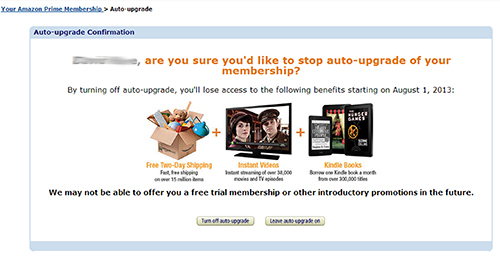 9. Make sure there is a message "Your membership is set to not upgrade automatically" and you are done.


If you disable the auto upgrade Amazon Prime, your Amazon Prime Free Trial will be reverted to a regular Amazon account after the 30 days trial period and you will NOT be charged for the membership fee.
P/S:  About Amazon Mom
Amazon Mom is the subscription membership offers by Amazon to parents (dad or mom), family member or care taker of a baby in the household.  If there is a baby family member in your house, you can take advantage of Amazon Mom membership.  Amazon Mom enjoys all the benefits of Amazon Prime member, but as a Amazon Mom member, you can enjoy additional discount ranging 5%-20% on many baby products.  So if you're going to try the Amazon Prime, why not sign-up Amazon Mom Trial instead?  Same like Amazon Prime, the sign-up is FREE for 30 days.  It is a good opportunity to get some baby stuffs for your baby, family members or friend's.
Tell your family and friends about this great offer:
Share this on Facebook.
Share on Twitter.