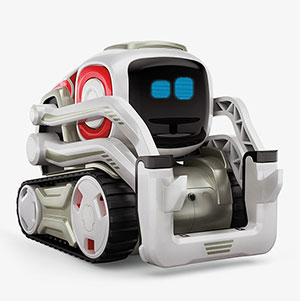 When will Anki Cozmo available for sales in Singapore?
The Cozmo is a cute robot toy with artificial intelligence to generate the personality of it own. It is a great present for kids age 7 and above. They can play a game with Cozmo. The Cozmo is small in size, it looks like a cute bulldozer with rounded square head in front, it has a blue LED display to show it's personality expression. There are many facial expression it can make according to it's mood.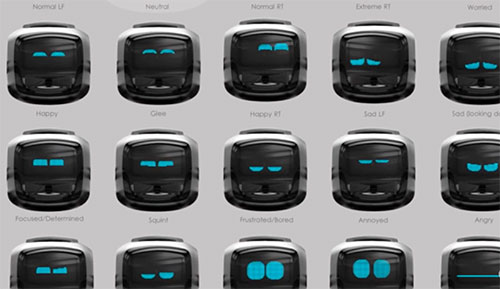 The Cozmo wakes up and blinks its eyes, and it has a camera to look its surrounding, Cozmo internal artificial intelligence can recognize the object, landmarks, and human face. It will explore the surrounding on it own, and it will avoid itself from falling off the edge of a table. The Cozmo doesn't really talk or say anything, just some beeps and blips like Star Wars BB8, however, it will call you name with its cute voice when it sees you through its facial recognition metrics.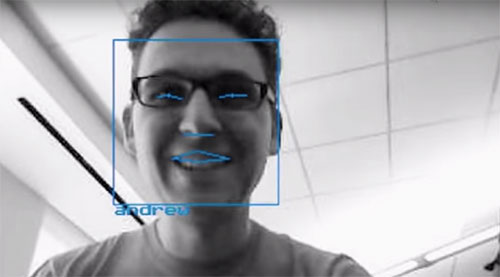 If you remember the Pixar's animation Wall-E, you will quickly relate it to Cozmo. The Cozmo move on its caterpillar-tread wheels, you don't need remote control its movement, although you can do this via the app on your phone. The best thing is to see its quirky mood shifts when it gets something screws up such as losing in game-play, or failure in stacking up the cubes, you will be fun looking at its expression. Those failures make Cozmo more human. Cozmo is powered by a rechargeable battery which can last for 90 minutes of playtime. When its battery running low, it will urge to return to the charging station.
If the Sphero Star Wars BB-8 was last year's must-have Christmas gift, then this year must be the Anki Cozmo.
The Cozmo is cost US$179.99; currently, Anki is planning to launch and sell the Cozmo within the USA only. But the good news is, you can order one from Amazon and have it ship to Singapore with FREE shipping, the free shipping is only valid when the product is sold by Amazon, so if it sold out from Amazon, you would no longer be able to enjoy the free shipping, so you just have to act fast if you want to get Anki Cozmo.
Click here to check the latest price of Anki Cozmo on Amazon.com
Description found on Anki Cozmo packaging box:
Only the coolest robot ever invented.
Say hello to Cozmo, a gifted little guy who's got a mind of his own and a few tricks up his sleeve. He's the sweet spot where supercomputer meets loyal sidekick. He's curiously smart, a little mischievous, and unlike anything ever created.
You see, Cozmo is a real-life robot like you have only seen in movies, with a one-of-a-kind personality that evolves the more you hang out. He'll nudge you to play and keep you constantly surprised.
More than a companion, Cozmo's a collaborator He's your accomplice in a crazy amount of fun. Some robots just have it all.
Almost human.
• Communicates naturally in response to your actions
• Expresses broad range of real emotions & reacts to yours
• Doesn't just learn; Cozmo plots & plans
• Doesn't just move; Cozmo gets curious & explores
Fun amplified. Play evolved.
• Develops a unique personality the longer you engage
• New games & upgrades unlock the more you play
• Mood-setting soundtrack enhances play environment
• Has his own toys — 3 interactive Power Cubes
High-tech, Not technical.
• No parts to put together
• Self-charging & ready to go out of the box
• Secure — Cozmo keeps your info secret
• Durable construction
Included in the box:
1 self-aware Cozmo robot
3 Power Cues
1 drive-on/drive-off charger