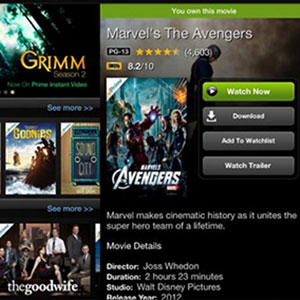 How to buy Amazon Prime Video in the countries which Amazon Prime is not supported such as Singapore and Malaysia? As we have already known, Amazon Prime member is entitled for free movie streaming on over 40,000 titles. However, not all new releases are free for viewing. Instead they are available for rent or purchase at a very affordable price. Due to the geographical restriction, you may find that you are unable to rent or buy this Amazon Instant Video on your device. This tutorial will demonstrate to you on how to buy these videos and streaming on your device seamlessly.
First of all, you will need a VPN service such as PrivateInternetAccess or PureVPN, and we prefer not to buy the video directly from the device's video tab (such as Kindle Fire HDX or Amazon Fire TV). For unknown reason, sometimes the video platform of these devices is not that sensitive to detect your VPN connection. However, there is no problem if you buy the Amazon Prime Movie by logging in to your Amazon account via Kindle Fire HDX's Silk Browser. We will demonstrate on this later.
Apart from the geographical restriction, the other problem is the payment restriction. You cannot use Singapore or other countries' credit card to buy the videos. But this can be solved easily by buying a Amazon Gift Card for yourself (click here to get one if you have not done so).  By default, Amazon will first charge to your Gift Card balance, if the gift card has insufficient fund, it will then charge to your credit card.
Update (2015):  Some users feedback that the Amazon system request for US credit card when buying  Amazon Prime Movie.  So, do read this updated post for more information).
Step for Buying the Amazon Prime Movie or TV show.
You can use PC or Kindle Fire HDX (or older Kindle Fire or any tablet that you can install a VPN client). Make sure you have switched on the VPN connection; visit SingaBoleh to check if your VPN is successfully connected. (refer to the upper right corner of this webpage)
If you are doing this on your Kindle Fire tablet, open the Silk Browser to visit this tutorial.
Click here to login to your Amazon account and search for the movie title that you would like to get: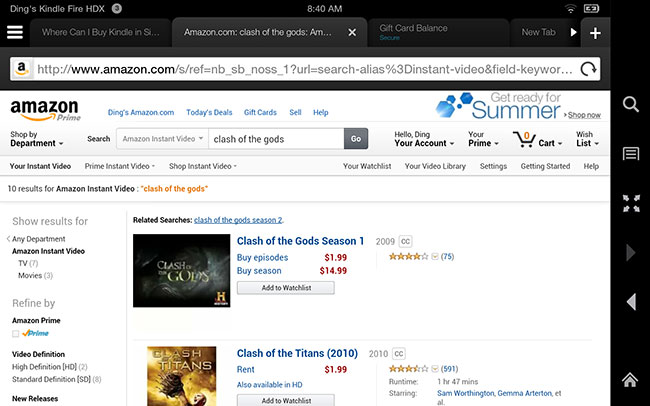 Click on the Buy with 1-Click, some titles may be available for rent. In this tutorial, we will only buy 1 episode which cost $1.99.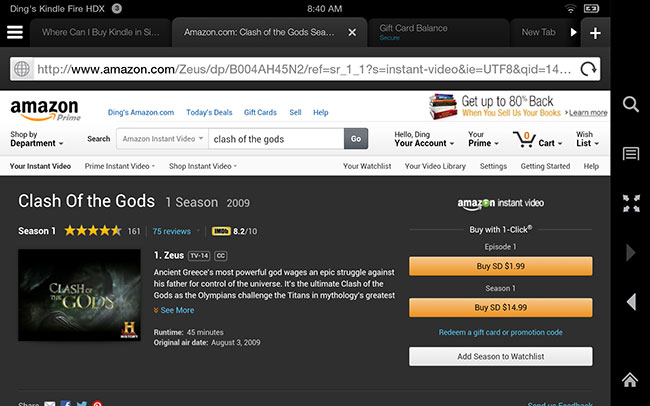 The purchase is in the process.
The movie is now ready to be watched instantly.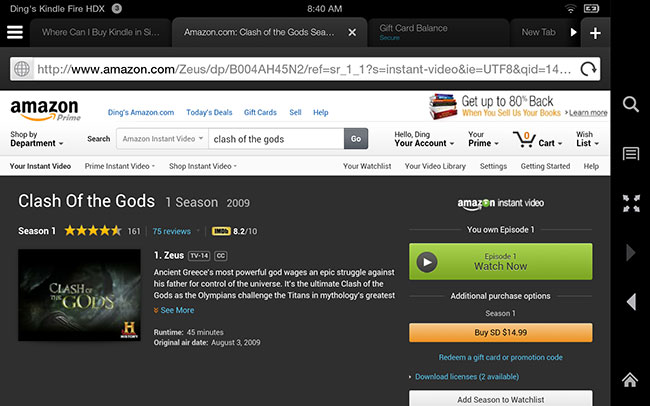 Below shows the Gift Card Balance before buying the movie.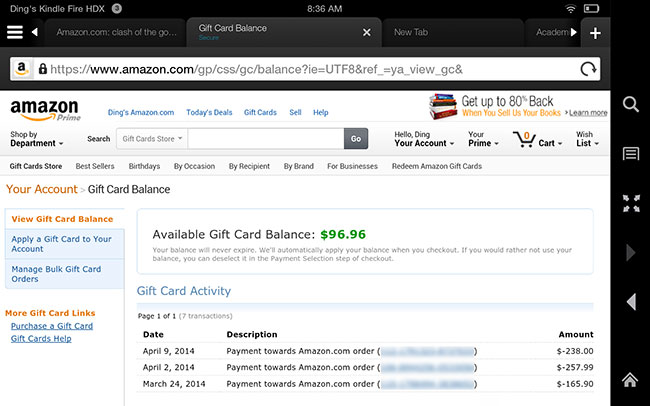 And this screenshot shows the Gift Card Balance after buying the movie, $1.99 has been deducted from the balance.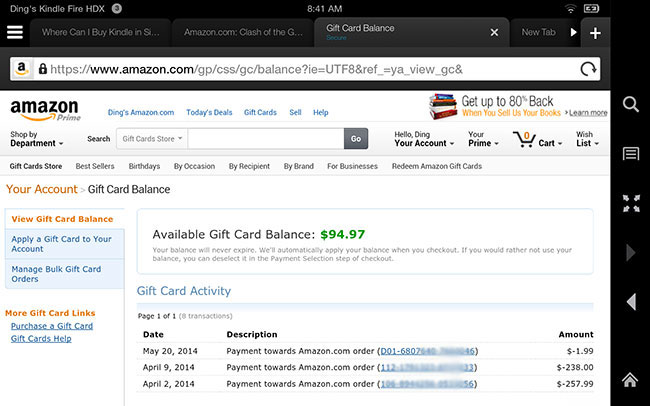 The invoice shows that $1.99 is paid with Amazon Gift Card. We use the package forwarder address as our 1-Click setting address.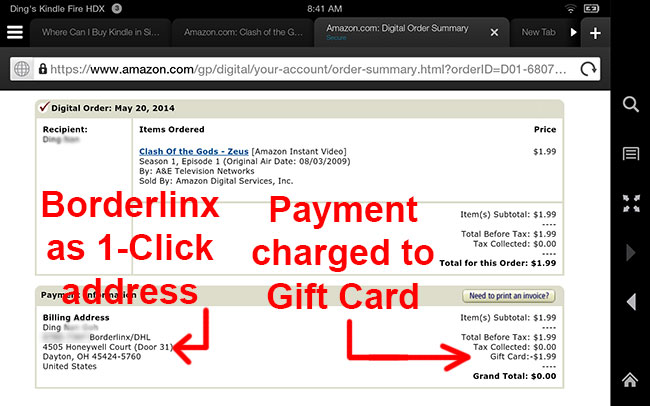 That is it. The movie is now available on the Kindle Fire HDX.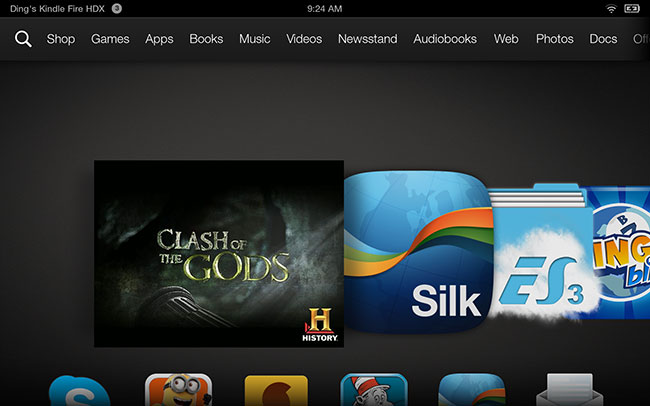 Just make sure two things before you proceed to buy the Amazon Prime Movie outside USA.
1. Have sufficient Gift Card Balance in your Amazon account.
2. Successfully connected to US VPN.
Hope you will find this tutorial useful, and do support us by sharing it on the Facebook or Google Plus.