Amazon has just launched the two new Alexa-enabled devices, Amazon Tap and Amazon Echo Dot, both devices are now open for pre-order. However, the ordering process for Amazon Echo Dot is a bit unique. Not only you need to be an existing Prime subscriber, but you need to have already owned the Alexa Amazon Echo or Fire TV. And the most interesting part is that you can only order the Amazon Echo Dot through your existing Amazon Echo device, by telling your Echo, "Alexa, order an Echo Dot".
Below is the original message published on Amazon help section about pre-ordering of Echo Dot.
"Important: Echo Dot is available in limited quantities. When we sell out of Echo Dot devices, they will no longer be available. You can only order this device using Alexa. You can't order Echo Dot on the Amazon website or Amazon shopping apps."
Before you do so, you have to make sure your Amazon Echo has the voice purchasing activated. It can be configured using the Alexa app on your mobile phone. Refer the following steps:
Open the Alexa app on your mobile device.
On the left navigation panel, go to Settings.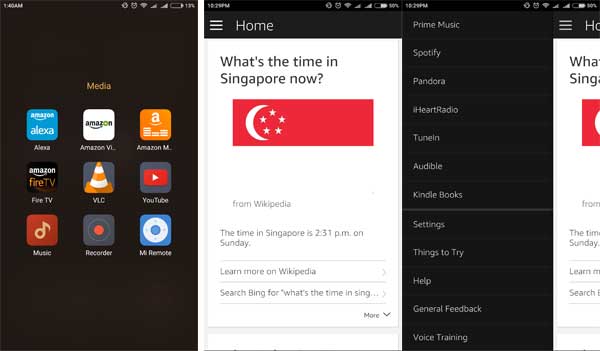 Then scroll down to Voice Purchasing.
And you have the Voice Purchasing 'On'.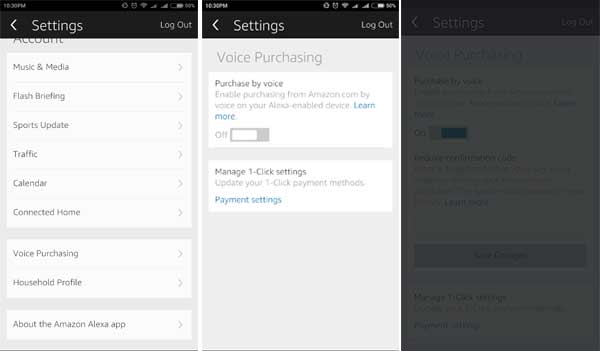 Further to this, you need to have your Amazon account meet the following criteria:
– a U.S. Amazon account
– a U.S. shipping address (50 United States and the District of Columbia only)
– an annual Amazon Prime membership or 30-day Amazon Prime free trial
– a payment method issued by a U.S. bank with a U.S. billing address in your 1-Click settings
– a device with access to the Alexa Voice Service (such as Amazon Echo)
By having all these configurations done, then you can proceed to tell Alexa to order the Echo Dot for you. However, if you are not in the USA or if you want to buy Amazon Echo Dot to Singapore and doesn't have the US payment method as stated above, then ordering Echo Dot through Amazon Echo will not work. Refer the below video where ordering the Echo Dot on Amazon Echo doesn't work.
Luckily, there is the workaround for these limitations, the below methods don't require you to have an existing Echo or any US payment method, these methods currently work, but there is no guarantee that it will work in the future. So, if you want to get Echo Dot, get it now!
Method 1: Using the Amazon app for iPhone.
– Open the app and search for "Echo Dot"
– Then swipe right to add the Echo Dot to your cart.
– And you are ready to proceed to checkout your Echo Dot.
Method 2: Through voice command of Android Amazon App.
– Open the Amazon shopping app (preferably the Amazon underground app)
– Tap on the little mic icon at the top left corner to activate the voice command.
– Tell the app "add Amazon Echo Dot to my cart".
– The Echo Dot will be added to your cart.
– Then proceed to checkout.
However, we will demonstrate the possibility to checkout the Echo Dot on a computer, and purchase the Amazon Echo Dot using Amazon gift card payment method.
After the Echo Dot was added to your Android Amazon app shopping cart, just go to your computer and logon to your Amazon account, you should see the Echo Dot is staying in your shopping card.
You can proceed to check out the Echo Dot as you normally do.
Refer to video demonstration below:
The price of Echo Dot is currently half of Amazon Echo, if you are interested in getting one, it's probably worth getting on this now while you still can. Check here for Amazon Echo Dot current price